Introduction
The Stakeholder Forum is an informal group that gives operational support and advice to the EU Payment Observatory. They also provide qualitative and quantitative information based on their expertise that assist the analysis done by the Observatory and contribute to the dissemination of its activities.  It is composed of relevant stakeholders in the areas of B-2-B and B-2-C payments. The full list can be consulted below.
ACEGE-Associação Cristã de Empresários e Gestores

Afep-Association française des entreprises privées

ANCE - Italian National Construction Contractors' Association
Atradius Credit Insurance N.V.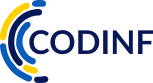 Comité de défense et d'information (CODINF)

Department of Enterprise, Trade and Employment - Ireland
Estonian Ministry of Justice
European Builders Confederation (EBC)

European Construction Industry Federation
European Road Haulers Association
Federal Public Service of Economy
Federal Public Service of Justice
Federation of Finnish Enterprises
Hellenic Ministry of Finance


Instituut voor Kredietmanagement
Italian Ministry of Economy and Finance
Malta Association of Credit Management

Ministry of Economic Development and Technology - Poland
Ministry of Economy, Finance & Industry - France
Ministry of Economy - Lithuania
Ministry of Economy - the Netherlands
Ministry of Finance - Croatia

Ministry of Finance - Slovenia
Ministry of Industry, Trade and Tourism of Spain
Ministry of Justice - Czech Republic

Ministry of Justice - Finland
Ministry of Justice - Germany
Plataforma Multisectorial contra la Morosidad (PMcM)
Romanian Cluster Association